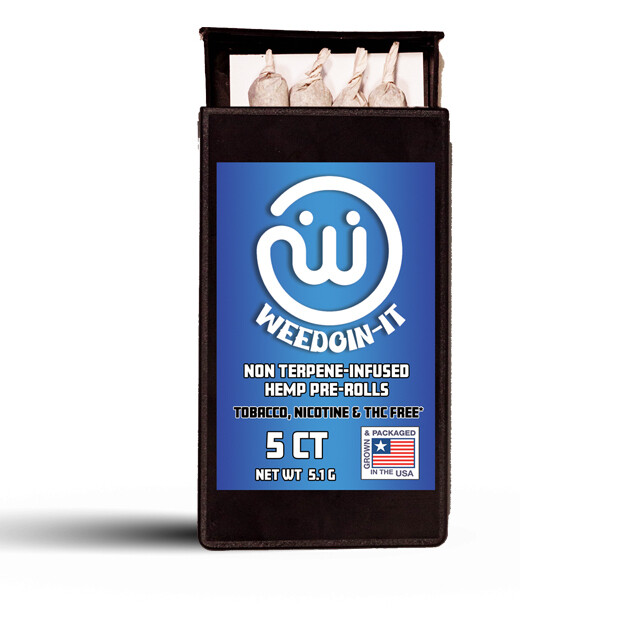 Economy CBD pre-rolls
SKU 00012
Product Details
Quality premium CBD flower pre-rolls, 5 pack. click here for COA
Weedoin-It CBD pre-rolls comes in a pack of five. Our CBD joints are made out of premium, grounded up CBD buds, no trim ever. Each joint is measured and weighted according to selection with less than 0.3% of traceable THC. For a relaxing and soothing smoking experience Weedoin-It CBD pre-rolls are guaranteed to satisfy.
Container Size: 5 pre-rolls, 1 gram 180mm joint (Longs). 0.5 gram 88 mm joint (Shorties).
Potency: 14.9% 140mg CBD per joint (Regular). 40% 399mg CBD per joint (Kief).
Servings: 5 pre-rolls
Ingredients: Raw CBD Hemp flower.
Save this product for later